Rías Gallegas and A Coruña, Spain

Mytilus Galloprovincialis

Rope grown then hand processed
In 1961 Ramón Franco began preparing and packaging the mussels from their own aquaculture. Ramón Franco senior wanted full control over his product. By processing the mussels he was already cultivating he could use the best mussels to make the best conservas.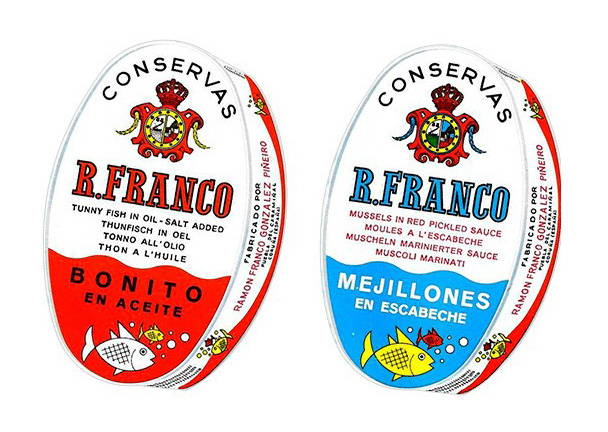 Vintage Ramón Franco packaging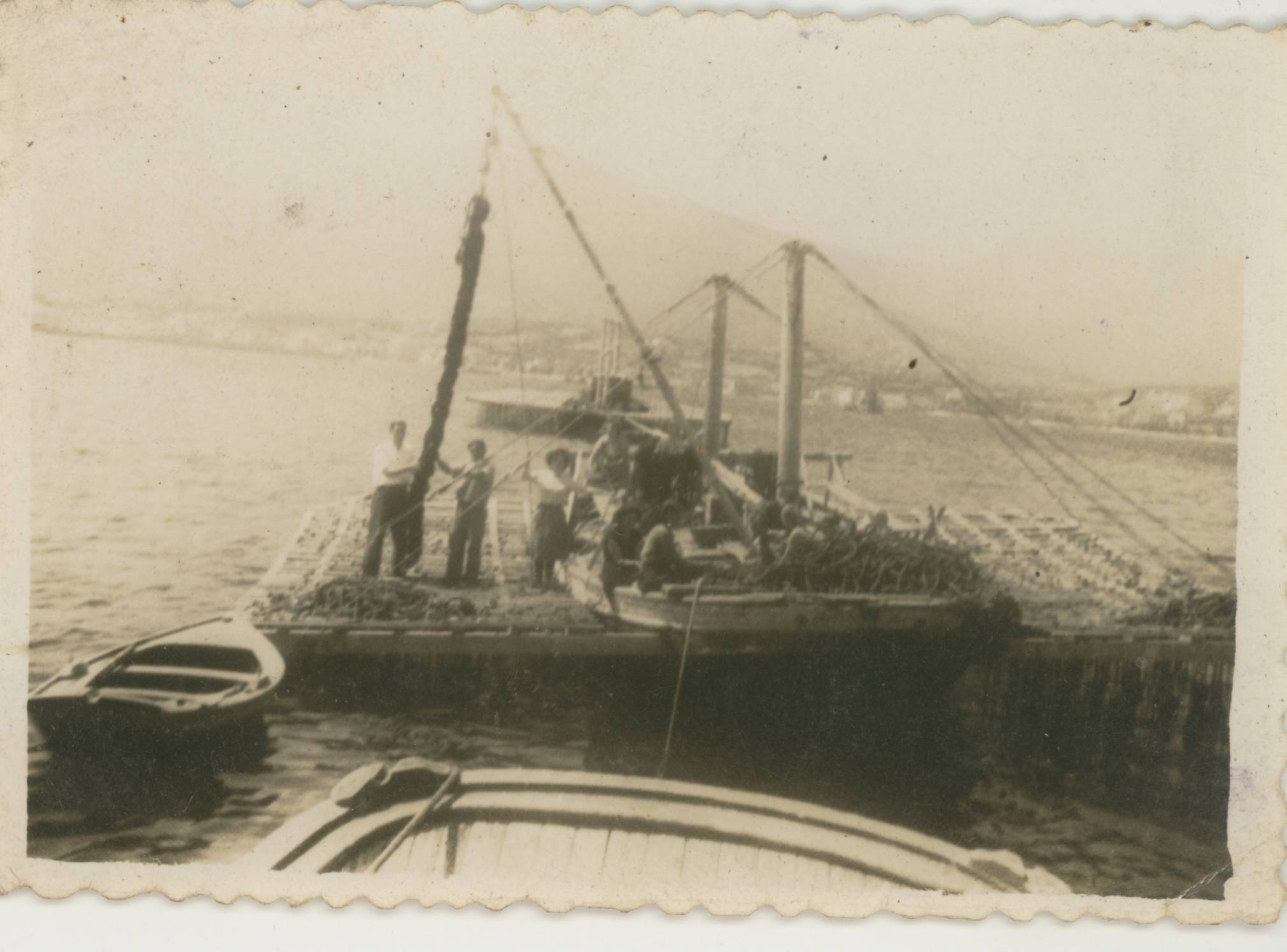 Early Ramón Franco boat that was converted into a Batea (Raft).
Illustration of the aquaculture process