The products we sell are the same ones we serve in our homes to our closest friends and family.
I was in elementary school when my grandfather ignited my passion for food products. He gave me my first can of olive oil, and I fell in love. Ever since, I've tasted every olive oil I can get my hands on.
It's not about obscurity or being a connoisseur, a good product should taste delicious to anyone, even a young child. No training or experience is needed to enjoy something delicious
Andrew and I are students of food, economics, engineering, music and art. Our journey through these disciplines has made it possible to achieve our mission of finding delicious things. We often find that the producers who make most delicious products, have unique attributes that tend to go against the norms in their industry.
The olive blossom in our logo reminds us that the quality of our products is part of a complex and beautiful life cycle.
We think the most delicious products come from small vertically integrated producers. These are the people who focus on the quality and the longevity of their resources over short term profit. Those who hold the process so dearly, that they do each step themselves.
These are the people to premiere, the ones worthy of advertisement. We are about them, and delivering their efforts to you.
We are excited to share products and stories from these amazing producers with you.
We work with producers that are:
VERTICALLY INTEGRATED

The name and address on the package leads you to the same people that tended the harvest. They have pride over their product. They maintain control over each step of the process until the finished product is safely inside its final packaging. We carefully deliver it to your table. Out of respect for the producer and our customers our products are never rebranded or rebottled.

 

HONEST AND TRANSPARENT

Producers that have pride in their product strive to reveal their process to the consumer. They are not afraid to let us learn everything about them and their product.

 
INDEPENDENTLY OWNED

The family that is producing the product owns the operation. They have pride in the product. This drives them to maintain control over everything it takes to create it.

 
Thank you!
-Andrew & Seth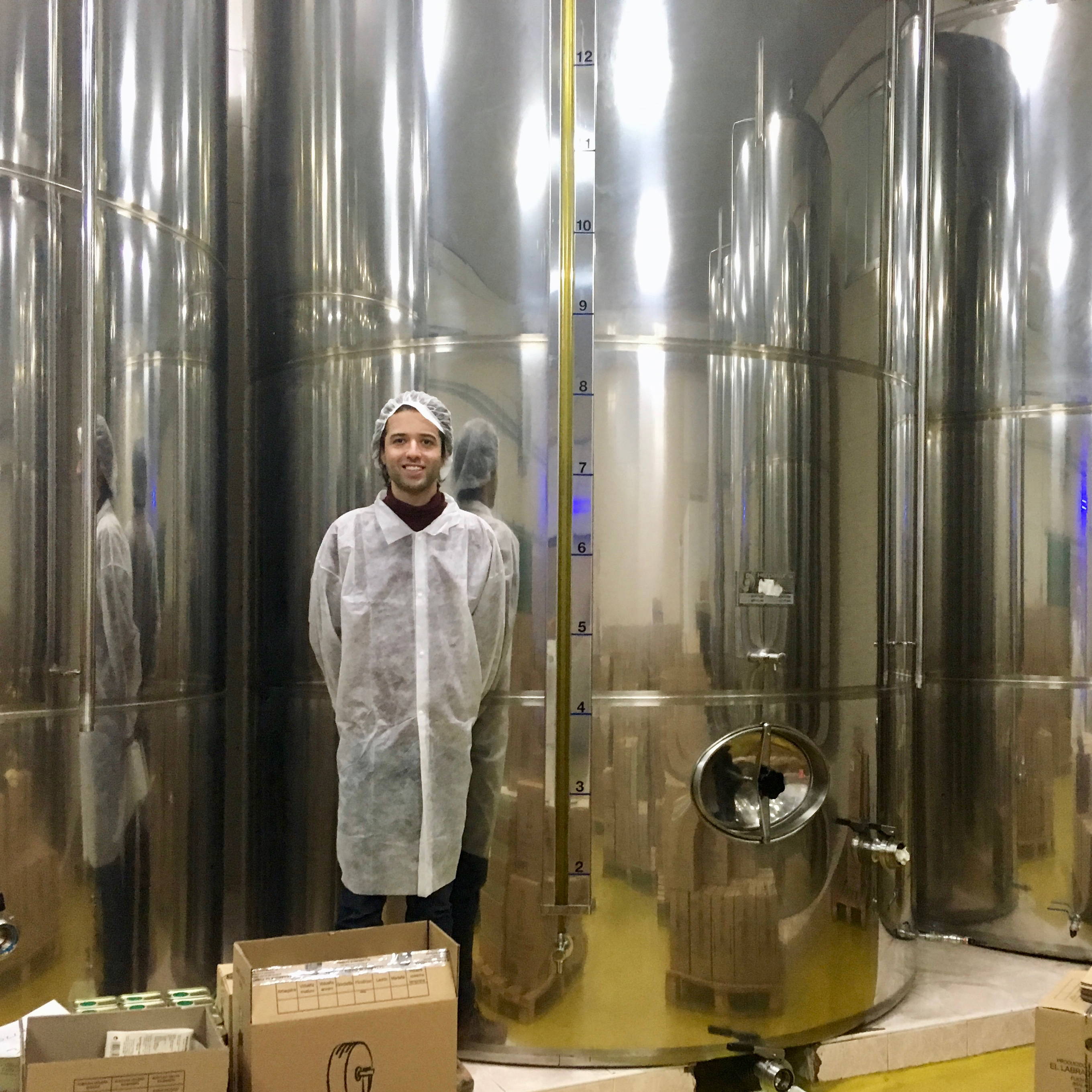 Seth standing with a stainless tank of early harvest Vidueña