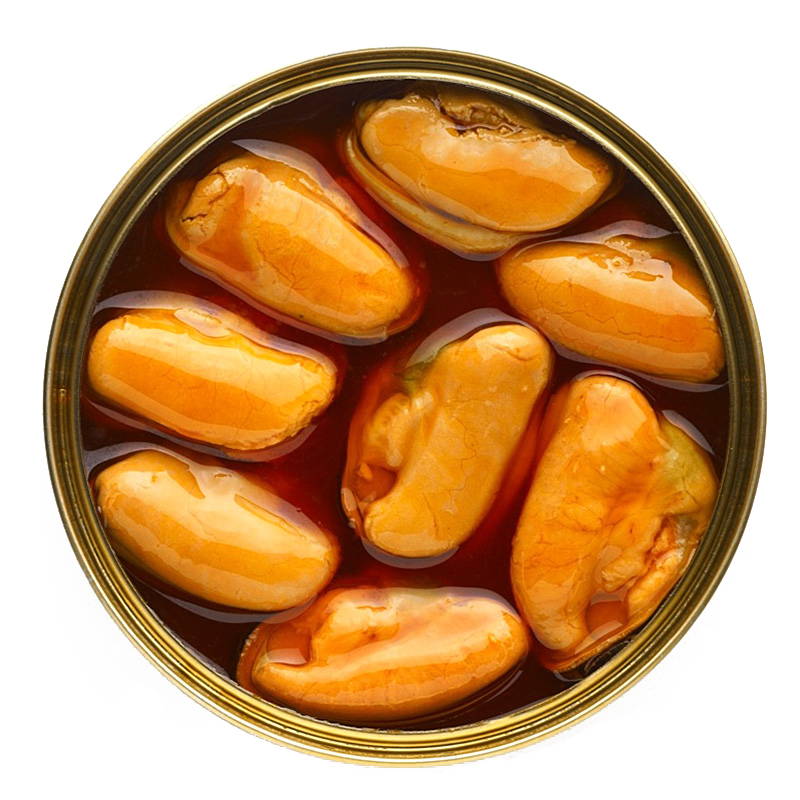 Baby mussels are packed around ropes at an ideal density using biodegradable mesh. Within a matter of hours the mussels attach themselves to the rope. The mesh eventually dissolves away.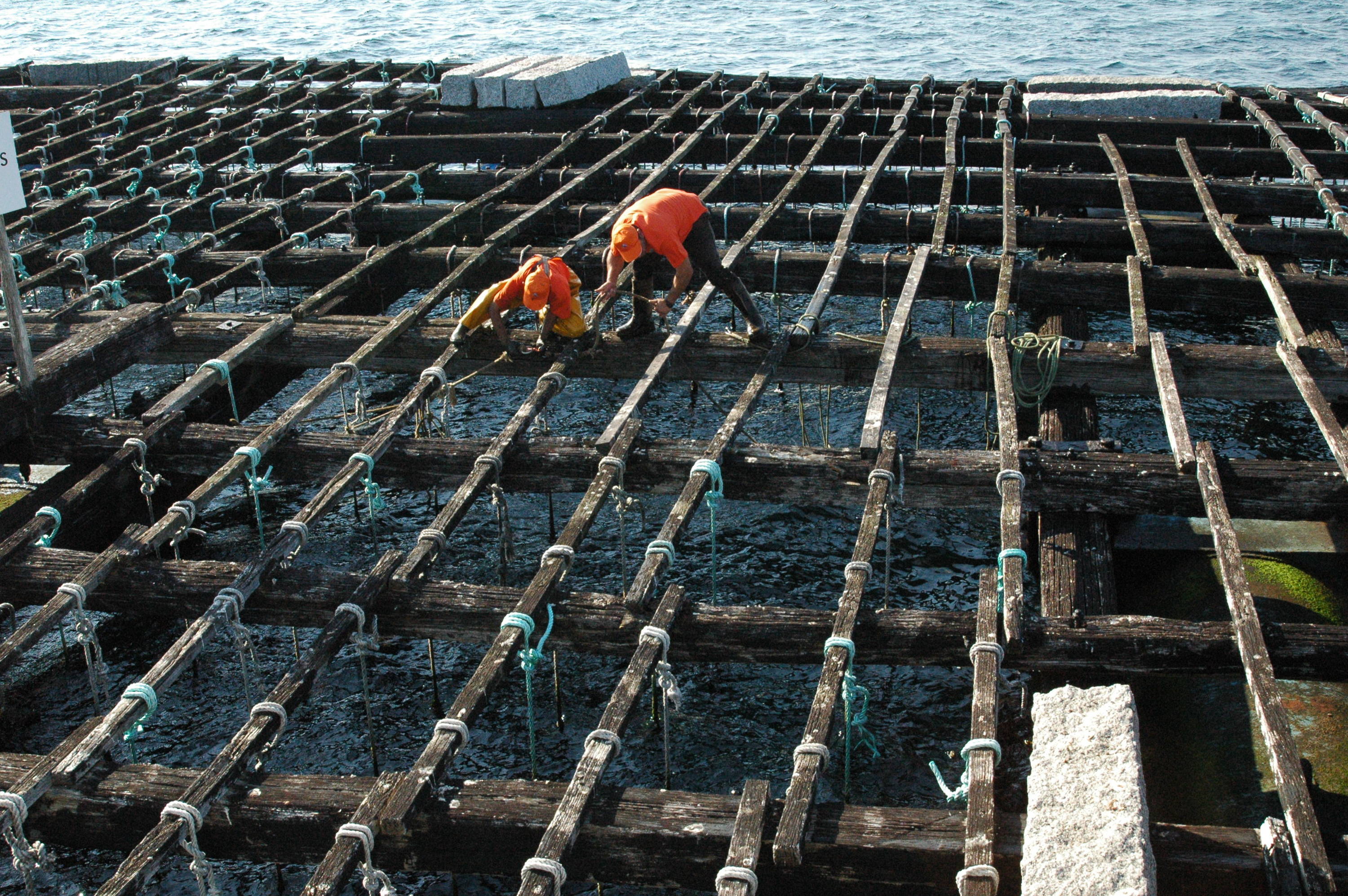 Ramón Franco team members tending the Batea
A Ramón Franco batea on rough seas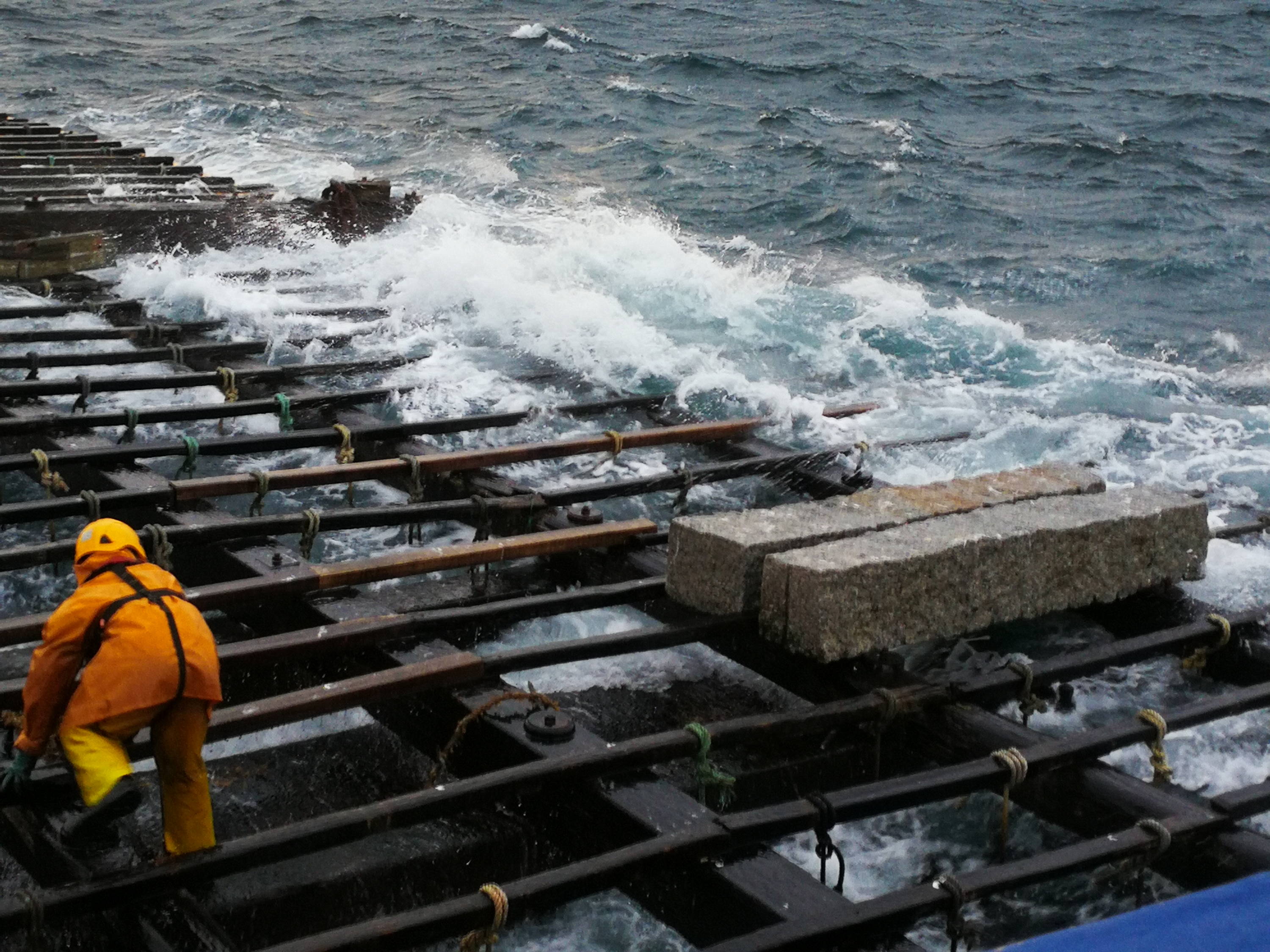 This raft supports the vertical ropes.
The mussels reach their mature size on the ropes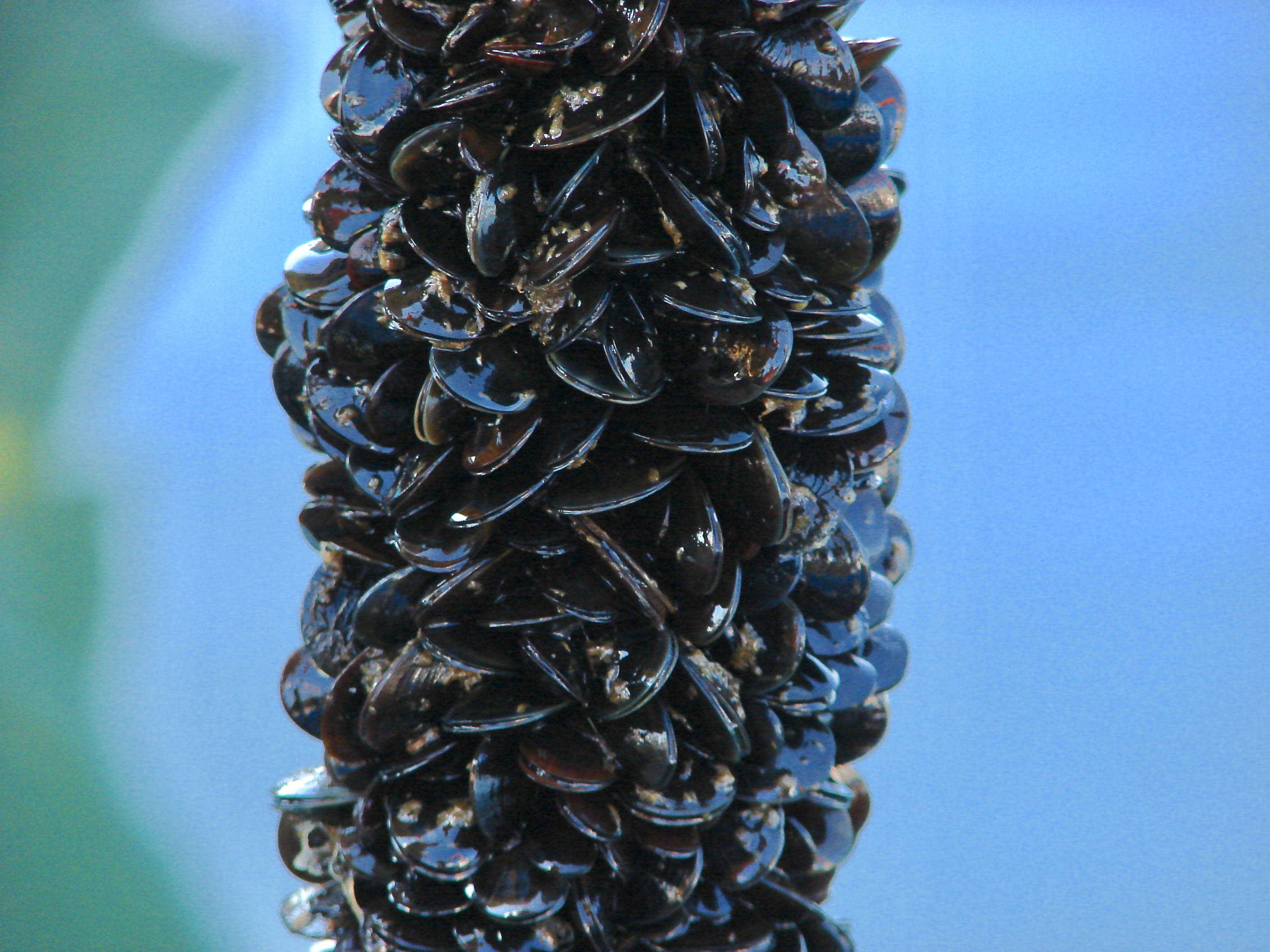 Detail photo of Ramón Franco rope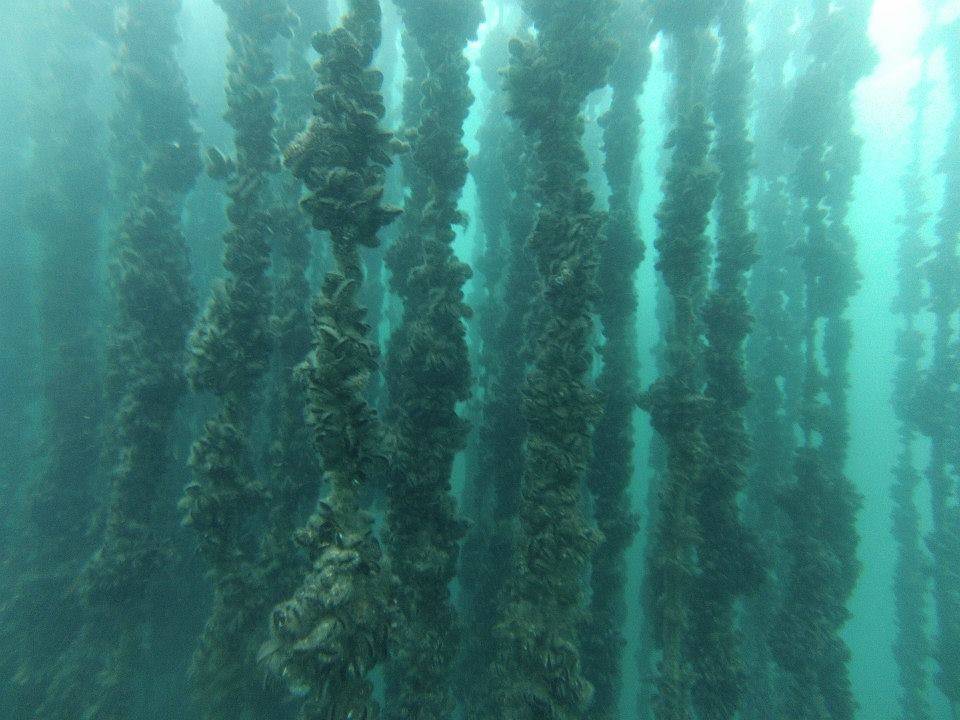 Underwater photo of ropes by Ramón Franco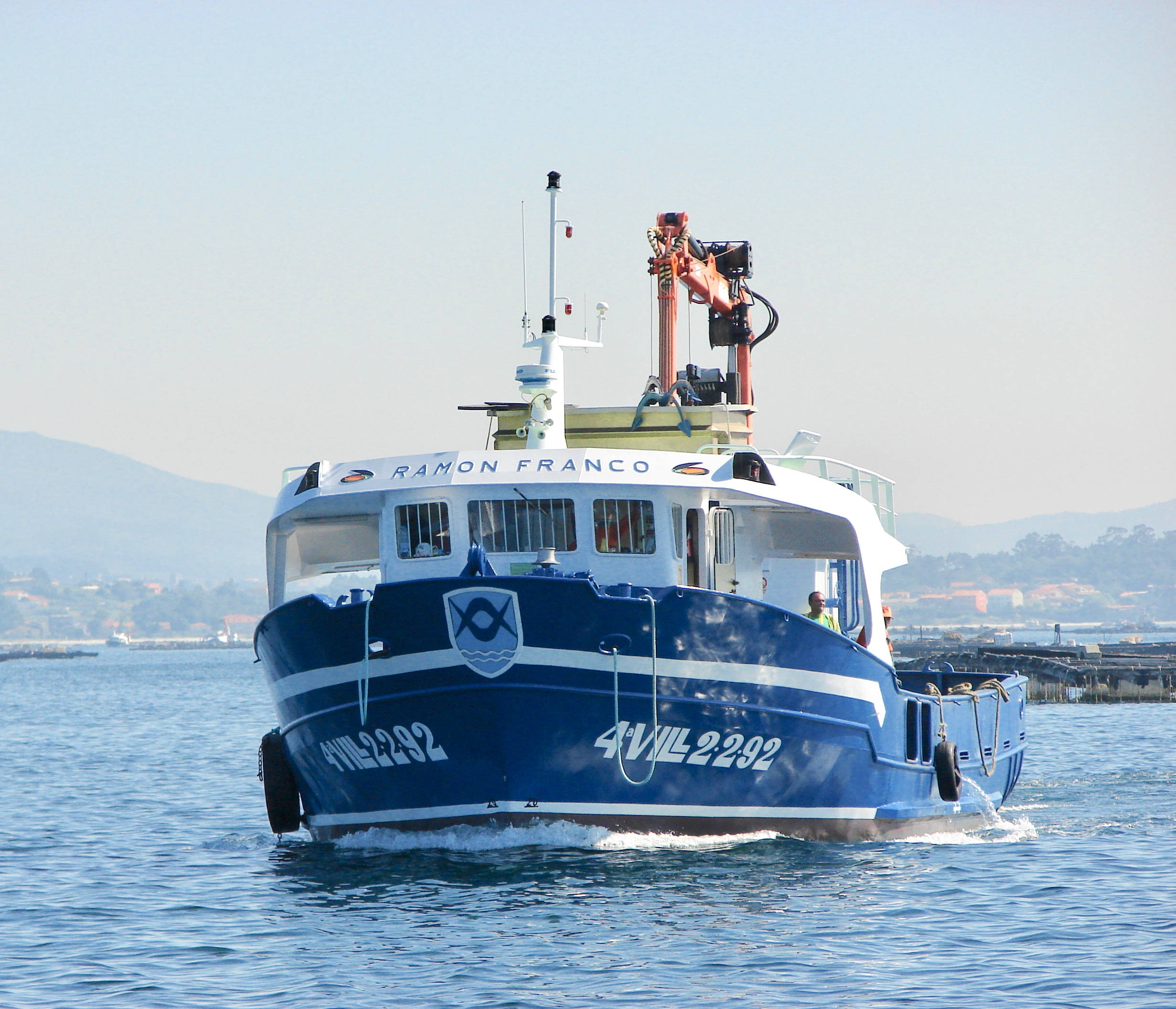 Ramón Franco boat heading out to the Batea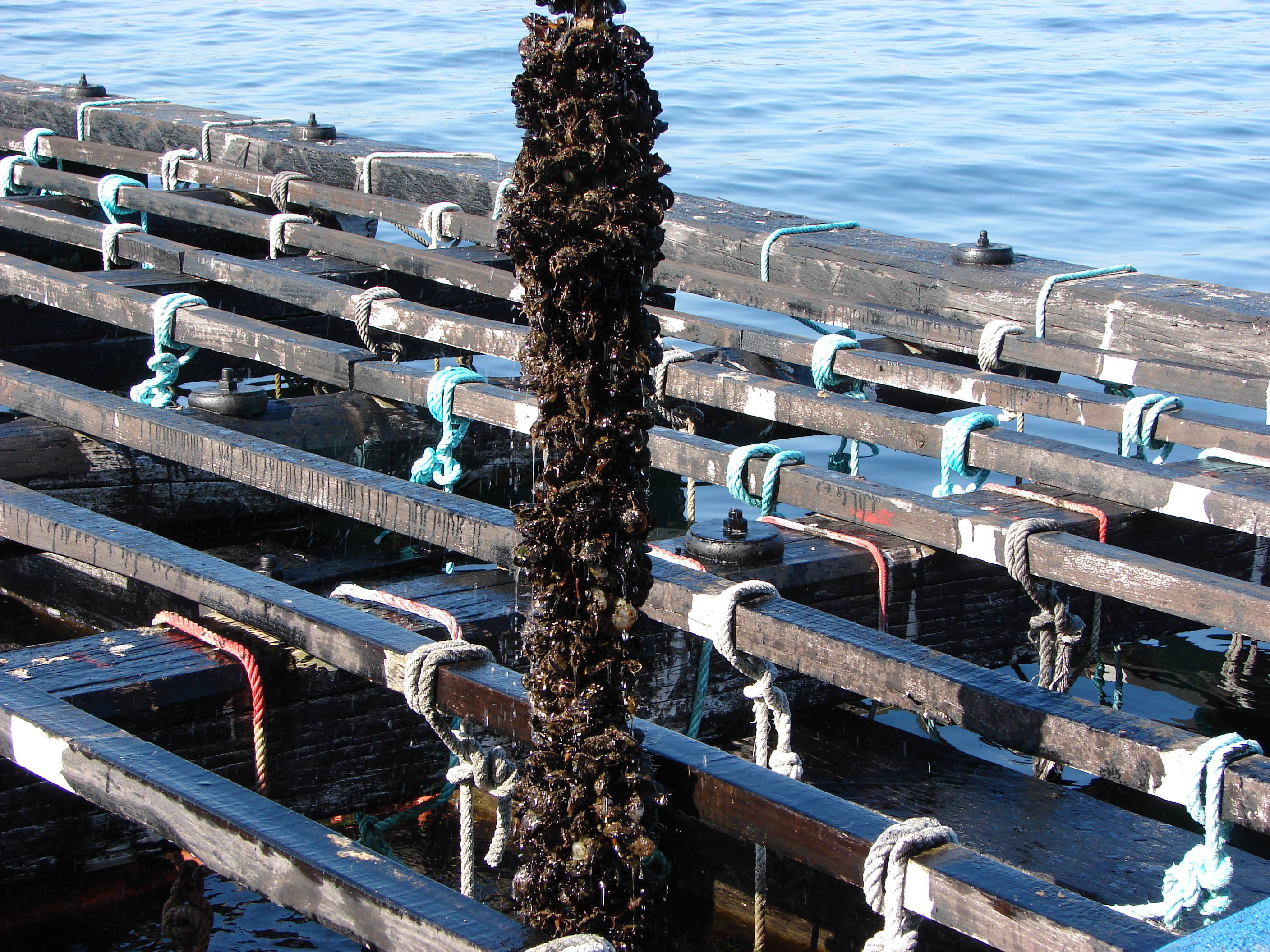 The rope is extracted from the Batea with a crane.
The basket strips the mussels off the rope.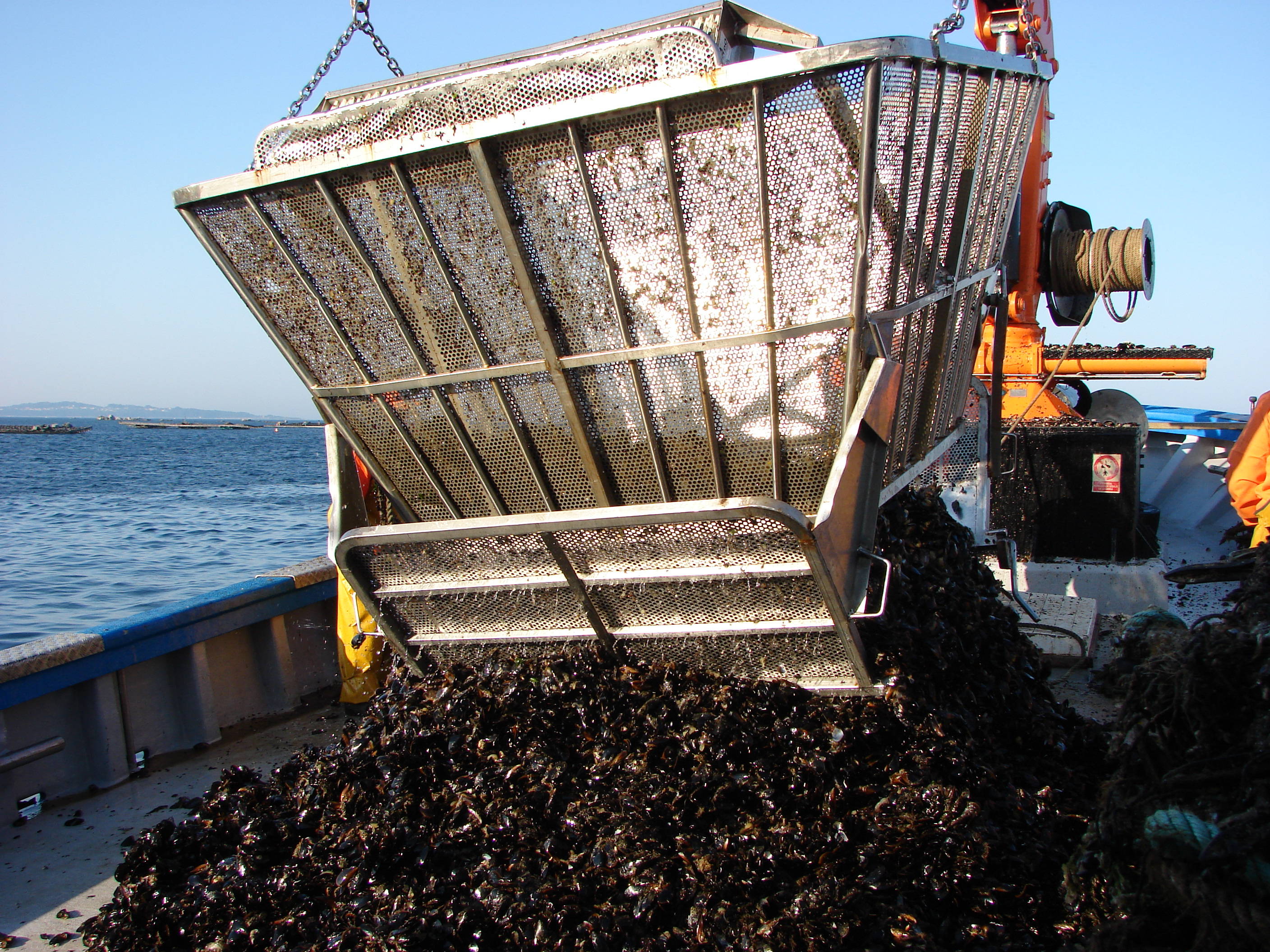 Harvest unloaded onto boat.
Mussels are harvested in the Fall. The boat uses a specialized basket to strip the mussels off the line.